Looking for a marketing agency that will help you grow your brand in Mallorca? Uli! Marketing Agency can help!
Need to up your digital marketing game, develop your brand voice, conceptualize your marketing ideas, code a website, and create a logo that makes you stand out? Uli! Marketing Agency is here to help. From creating a website, to optimizing it to make it easier for people to find you, to developing an app for your business – we can do it all.
Precise Support With Your Advertising Agency In Mallorca: With Us, You Will Hit The Spot!
It's vital for brands to have a vibrant online presence when setting up a marketing strategy in Mallorca. Without healthy online activity, like an up-to-date website, it is more difficult for your clients to find you, understand your business, and be drawn in to try your products. Even if you have a good website, without well-established and professionally executed SEO, your website will be seen by a small audience.
Take On Your Digital Niche – With Your Web Agency Uli!
To really set your website apart and reach your digital niche, you need to have a cohesive brand message, a logo that ties into your mission and products, and a smooth mobile version. Uli! Marketing Agency can do all of this and more for businesses that need marketing in Mallorca!
As your trustworthy advertising agency in Mallorca, we know how important it is to reach your online niche. Your niche is the group of people that are most interested in your product, and they are the people you want to target. By aiming for your specific niche, you WILL stand out from the competition and see an increase in your sales in no time.
To help you reach your target market effectively, we highlight what makes you stand out: Your unique selling points. This helps show your audience that you are the "no-brainer" option in your industry. Digital marketing goes hand-in-hand with a platform that's flexible on desktop, tablet, and mobile versions. Because the majority of Google searches take place on mobile, we start with your mobile site, then move on to tablet and desktop versions to sell your message at every touchpoint.
Your Internet Agency For The Very Latest Online Presences: How Digital Can It Be?
What about digital marketing that doesn't require a Google search? Consider creating an app for your business in Mallorca! A mobile app lets you take your customer support to a whole new level, and be right there on your audience's phone. You can share promotions and product launches via push notifications, and ensure that your core business is well represented and communicated with your customers.
Uli! Marketing Agency can code and create an app for your business that will make you the envy of all your competitors. We will involve you every step of the way, from the basic look and feel to what is presented on the menu and screens. We are experts at app UX/UI design, which means your targeted users will find the app easy and intuitive to navigate. With an app as an easy way for your customers to access your information, ask questions, or shop, you can come out top above your competitors when marketing in Mallorca. Your app will:
Operate smoothly on all devices
Provide a great user experience for mobile users
Present your core offering clearly
Give you access to your customer in their free time
Reach your target market
Auch hier planen wir mit Ihnen gemeinsam alle Details: Von der grundlegenden Struktur bis hin zur Menüführung. Sie können Ihrer Zielgruppe zeigen, dass Sie auf dem aktuellsten Stand der Dinge sind und Ihrem Kunden die bestmögliche Nutzbarkeit bieten.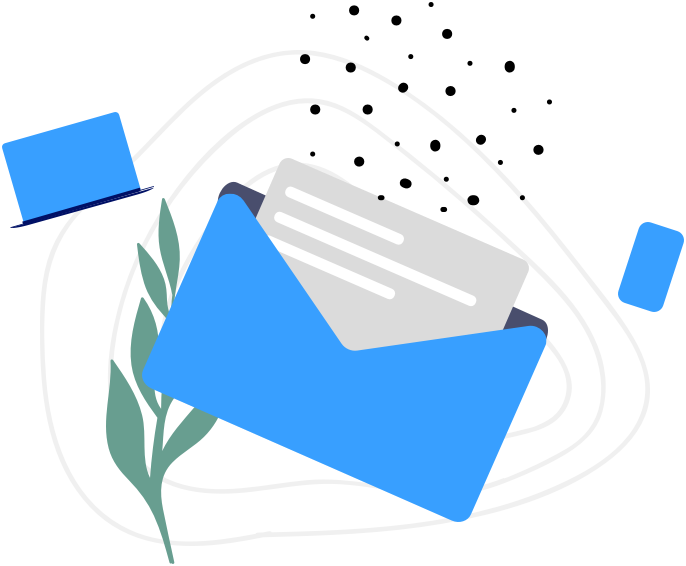 This Is What Your Uli Offers You! Advertising Agency Website:
Websites and online information are the ground level of marketing in the digital age. If you want an effective online presence, you need an expert on your team. Professional website design will leave your visitors with a good first impression of your brand and drive sales in one direction – UP.
Uli! Marketing Agency believes in creating websites that are of the highest quality for businesses in Mallorca. We have over two decades of experience in coding websites that have a measurable transformation on your success. If your business in Mallorca seems to be stagnating, you can (and will) see a complete change with a new and appealing website that reaches your target customers and appeals to their needs. We are gurus at understanding your business needs and communicating your unique offer to your customers, while impressing them with your pro website!
Your Full-Service Agency For Print Advertising in Mallorca
Digital marketing is only one side of the coin in a comprehensive marketing strategy. Print advertising is still a very effective way to reach your audience, as long as you do it purposefully and with a clear message.
There's a reason print advertising still exists: It works! Of course, this depends on your service and target market, but print advertising can be very effective in Mallorca if you want to establish yourself in your region and reach local customers.
The best way to approach print advertising in Mallorca is to make sure that it fits in seamlessly with your digital advertising strategy. If your flyers are appealing, but invite readers to go to a website that is slow, difficult to use, or not very helpful, then those flyers won't be very effective at all. But, if you distribute print media advertising a promo code or a secret page on your website, for instance, exclusively for your local audience, you can generate unique interest around your brand. Uli! Marketing Agency knows how to combine print marketing with its digital counterpart to create a successful mix that draws your customers in and makes sales go up.
Print advertising also lends a sense of establishment to your company, and shows that you exist in the real world for real customers – not only digitally. Differentiate yourself from your competition with innovative and effective print advertising in Mallorca!
Some Examples Of Our Print Media Advertising Resources Include:
Unique and Eye-Catching Business Cards
Professional Brochures
Informative and Interesting Flyers
Create Recognition Value and Establish Your Company
Establish your company as a recognizable and regular destination in Mallorca with a unified brand message on both your digital platforms and print media advertising. How? By working with Uli! Marketing Agency. Our intimate knowledge of digital trends will revitalize your online marketing, and our strong conceptual skills will ensure that your print media (and online advertising) are attention-grabbing at every stage of every interaction.
Not all websites are created equal: Ours load quickly, are reliable, and give your visitors the best possible experience. That's because we prioritize good programming and coding when developing a website. Because we focus on an optimized web user experience, your customers focus on your products or services rather than the website itself. We also don't just code your website and leave you on your own; we'll there for technical support and upgrades to keep your digital marketing fresh and up to date around the clock.
The biggest goal in advertising is to grab the attention of your target market, and offer them value that keeps them coming back for more. This is a complex process that involves not only your products and services themselves, but attractive marketing to boot. Don't feel overwhelmed by trying to do that yourself! Focus on your business and let Uli! Marketing Agency handle your marketing in Mallorca. Beat the competition with professional marketing services that make you the obvious choice for your customers.
Design: Create A Visual Bridge To The Target Audience
Need a logo that captures your business and makes your brand memorable? We can do that too. Logo design is an integral part of branding, and should appeal to your target audience while accurately representing your business. Create brand uniformity and a tailormade brand identity – from your logo to your website, to your overarching advertising voice. With a decade in the marketing business, we know how to condense your unique selling points and market them faithfully and creatively to your customers.
We understand that a website is merely a bridge to your store, whether that's online or off. Once we've established your business concept through your logo and other advertising, we'll ensure that your website fits into the rest of the branding with seamless interaction that lets your clients feel safe. Uli! Marketing Agency ensures that you shine both on the web and in brick-and-mortar!
Our design services:
Folders and business papers
Customer magazines and portfolios
Image brochures and flyers
To sue
Letters and promotional items
All-Round Success And 100% Satisfaction: Our Advertising Agency Mallorca Goal
Our goal as an advertising agency in Mallorca is to ensure 100% satisfaction for our valued clients. What makes us different from other advertising agencies? We don't constantly recalculate our fees, implement half-done projects, or push you into receiving unnecessary services to drive up our profits. We are proud of our unorthodox methods as an agency, which give our clients peace of mind and ensures contentment with our services.
Digital marketing in Mallorca includes SEO for clients in Mallorca and wherever you are trying to reach your target audience. Not only will we setup SEO systems on your website, but we'll also give you added value by showing you how to create and maintain your web content for highly effective SEO. Uli! Marketing Agency believes in creating sustainable websites that last!
More Than A Decade Of Experience As An Advertising Agency For Mallorca And The Surrounding Areas
Uli! Marketing Agency's experience in the field of marketing stretches back for more than ten years. Although we stay current and up-to-date on the new challenges of marketing in the 21st century, we're also grounded in our many successful projects of the past. This means we have already worked with a wide range of businesses and industries, allowing us to dive deep into yours much faster and more accurately than anyone else.
Interested? Head over to our portfolio to see similar projects and get ideas for what you would like us to implement for you. Partner with Uli! Marketing Agency to transform your marketing in Mallorca, forever.
Transparent Pricing For Our Services Guaranteed –
With Uli! Advertising Agency Mallorca
If you work with Uli! Marketing Agency, you have full access to our pricing structure and complete control over the costs of advertising. In the marketing and advertising agency industry, it's not uncommon to see agencies trying to hide their fee structure or add unexpected tariffs. That is not the case at Uli! Marketing Agency. We take pride in our completely transparent pricing information. We also make sure we send the information ahead of time, allowing you full control over which package or service you choose and are billed for.
We promise to only deliver what was requested, meaning no surprise fees for unwanted services. We are known for delivering results that are trackable and measurable. Our first-class implementation of researched and effective marketing techniques create an environment that drives up your marketing performance and reach. By providing a clear pricing structure, regular reports, and a fair price to performance ratio, we can confidently say that we are one of the best marketing agencies in Mallorca (if not the best). Want to know more about our experience and track record?
Flat Rates – Because For Us, As An Internet Agency, Fairness Is Paramount
After the initial consultation to understand your business and marketing needs, we tailer a blanket offer solely for your marketing strategy. This approach to marketing helps avoid scope creep, which can easily drive up marketing costs and overstretch your budget. We make it a priority for our clients to maintain full control over their projects, ensuring that unexpected recalculations or changes with follow-up costs simply never happen.
We include the potential for changes and flexibility in the initial price that we quote you, because we know we can quickly and effectively implement changes thanks to our in-depth understanding of your needs. We don't need to constantly recalculate the costs, because we're a marketing agency in Mallorca that knows what we're doing, and we know what we can do for you.
Up-To-Date Initial Consultation: Get In Touch With Us
We know that our relationship with our clients rests on a successful first consultation. That's why we place so much emphasis on getting your marketing hurdles and goals right in the first meeting. From there, we can develop creative solutions to help you reach your goals and address your obstacles. We can meet over Skype, another video call platform, or communicate over the phone. Our advertising agency in Mallorca and the surrounding area is flexible and dedicated to your needs. If you prefer email communication, we can do that, too!
Your Advertising Agency For Mallorca:
Professional, First Class And Effective
Our cost effective, timely and expert approach means that you can count on us to delivery excellent service. Pair that with our transparent pricing and creative concepts, and you have a professional marketing agency in Mallorca that you can count on!
We're looking forward to working with you on the digital marketing, print marketing, and the success of your marketing strategy in Mallorca and the surrounding areas! That's why we're available to you over weekends as well as during the week. We provide easy communication channels, through whatever method you prefer, and will always be able to answer questions and be in touch.
Questions? Clarify All The Details Now!
Do you have any questions that need to be clarified? Or do you want to get started immediately on your marketing strategy in Mallorca? Contact us directly or have a look at our services and portfolio of projects to get an idea of what we offer and how we can suit your needs. Let us know what's on your mind – and how we can help!